2* Ajax Opleiding - Onze Drie Pijlers - Partnerclubs
Voor (Keeper)Trainer/Coaches, Videoanalisten & Scouts
Empty space, drag to resize
Heb jij de ambitie om in de toekomst werkzaam te zijn voor Ajax-projecten en partnerclubs? Volg dan onze online opleiding exclusief voor Partnerclubs. Tijdens deze online opleiding maak je in drie webinars kennis met de drie pijlers die centraal staan in onze manier van opleiden: Cruijff-kwaliteit, Speelwijze en Persoonlijke wapens.
Webinars
De opleiding bestaat uit drie opgenomen webinars. Om sterk te starten is het onderwerp 'Wij zijn Ajax' beschikbaar in je account. Dit onderwerp is het fundament voor alle verdiepende kennis in onze opleidingen. Daarom raden wij sterk aan om dit onderwerp voorafgaand aan de webinars te bekijken.
Inschrijven
Je kunt je tot en met 22 september 12:00 inschrijven voor de opleiding.


Selectie
Na de start van de opleiding, vragen wij jou om je CV te delen binnen ons platform vóór 1 oktober 2023. Op basis daarvan maken wij gedurende de opleiding een selectie van deelnemers die in aanmerking komen voor de praktijkbijeenkomst op de Toekomst en een eventueel vervolg in de vorm van een verdiepend opleidingstraject.


Onze docenten
De sessies staan onder leiding van Hoofddocent Ajax Coaching Academy Bart Logchies en Expert Ajax Jeugdopleiding Roy Lagendijk en worden gegeven in samenwerking met medewerkers van de Ajax Jeugdopleiding.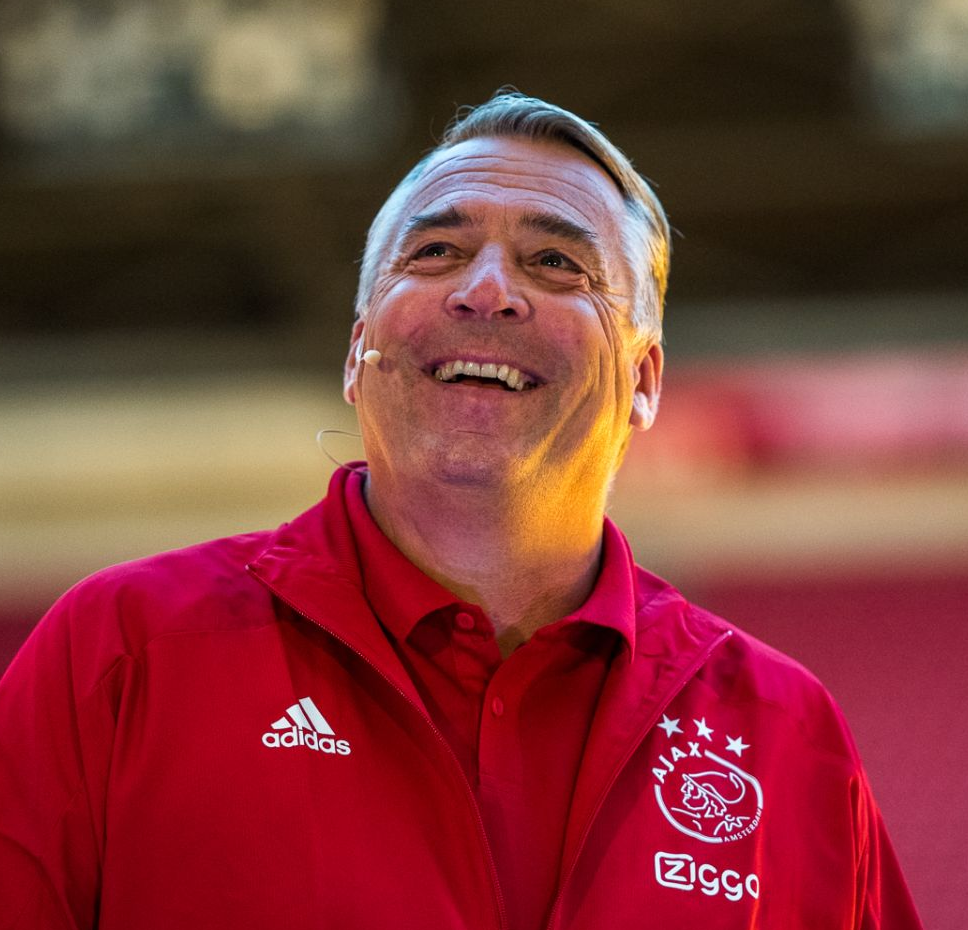 Bart Logchies
Hoofddocent Ajax Coaching Academy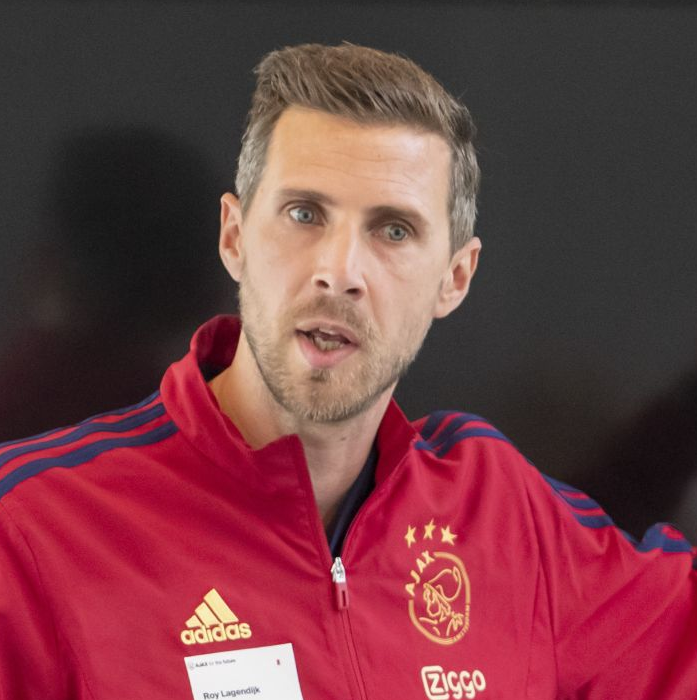 Roy Lagendijk
Expert Ajax Jeugdopleiding
2 Ster Ajax Opleiding - Onze Drie Pijlers
Prijs inclusief BTW
**
Basis
Verdieping in 1 ster onderwerpen
Locatie
Online
Opleidingsplanning
Vrijdag 15 september 2023 12:00 komen de drie afleveringen beschikbaar. De afleveringen kunnen in eigen tijd en tempo worden bekeken. Mogelijkheid om de afleveringen te kijken tot en met 1 oktober 2023.
Taal
Nederlands
Certificaat
2 Ster Ajax Opleiding - Onze Drie Pijlers certificaat
In het kort
Kennis maken met de drie opleidingspijlers van Ajax
Kans om in aanmerking te komen voor een verdiepend opleidingstraject op de Toekomst
Opleiding gegeven door echte Ajax-experts

Deadline: 22 september 2023, 12:00
Sign up for
Do you want to be the first to know about our new online and offline activities? Then sign up for free and join us!
Get in touch!
Do you want to become a partner club or do you want a tailor-made programme? Then contact us now and share your request.