1* Ajax Opleiding
- De Jeugdopleiding - Partnerclubs

Ontwikkel je eigen filosofie door kennis te maken met onze organisatie en werkwijze
Empty space, drag to resize
Ajax staat wereldwijd bekend om het hoge niveau van de jeugdopleiding. Aan dit succes ligt een sterke filosofie ten grondslag. Met onze 1* Ajax Opleiding – De Jeugdopleiding maak je kennis met hoe onze jeugdopleiding is georganiseerd en hoe wij onze filosofie toepassen om talenten het beste te ontwikkelen.
Hoe ziet de opleiding eruit?
Je leert de kneepjes van alle afdelingen die een bijdrage leveren aan de ontwikkeling van onze jeugdspelers. Wekelijks behandelen wij online op maandagochtend een nieuw onderwerp, waarbij je de mogelijkheid hebt om deze op een later moment terug te kijken. Verder organiseren wij twee live sessies gedurende de opleiding, hierbij krijg je de mogelijkheid om al je vragen te stellen aan al onze Ajax Experts.
Inschrijven
Inschrijving is mogelijk tot en met vrijdag 22 september 2023, 12:00 uur.
Welke onderwerpen gaan we behandelen?
Om met voldoende basiskennis aan de opleiding te beginnen, start de opleiding met het aflevering 'Wij zijn Ajax'. We adviseren je om dit onderwerp voorafgaand aan de overige afleveringen te bekijken.

Wij zijn Ajax

Scouting

Onderbouw

Middenbouw

Bovenbouw

Voetbal Analytics - Video Analyse

Keepers

Voetbal Analytics - Science

Medisch/Performance

Medisch/Performance

Vrouwen
Wat kun je na het volgen van de opleiding?
Na het volgen van de opleiding ben je in staat om de kennis en inspiratie over Ajax door te vertalen naar je eigen werkzaamheden binnen de sport. Op deze manier ontwikkel of versterk je jouw eigen filosofie om de talenten van anderen tot bloei te brengen. Daarnaast bezit je ook de basiskennis om één van onze vervolgopleidingen te volgen.
Vervolgopleidingen
1* Ajax Opleiding – Het Bedrijf Ajax
Achter het voetbalgedeelte van de club schuilt een grote organisatie met afdelingen die bijdragen aan het uitbreiden van het merk Ajax. Deze afdelingen zijn essentieel om de ambities van het eerste elftal waar te kunnen maken. Zij zorgen ervoor dat het wedstrijdbezoek van supporters zo goed mogelijk verloopt, behandelen alle merchandise, creëren en onderhouden relaties met sponsoren en nog veel meer. De 1* Ajax Opleiding – Het Bedrijf Ajax gaat in de tweede seizoenshelft van start en leert je hoe de commerciële kant van de club werkt en hoe deze bijdragen aan de filosofie van Ajax.

2* Ajax Opleidingen
Met de brede kennis die je hebt opgedaan kun je doorstromen naar de 2* Ajax Opleidingen. Bij dit traject krijg je extra verdieping in de onderwerpen waar je het meest geïnteresseerd in bent van de 1* Ajax Opleidingen.
Onze docenten
De sessies van de 1* Ajax Opleiding – De Jeugdopleiding staan onder leiding van Ajax Coaching Academy Hoofddocent Bart Logchies en Ajax Jeugdopleiding Expert Roy Lagendijk. De opleiding is daarnaast ontwikkeld in samenwerking met medewerkers van de Ajax-jeugdopleiding.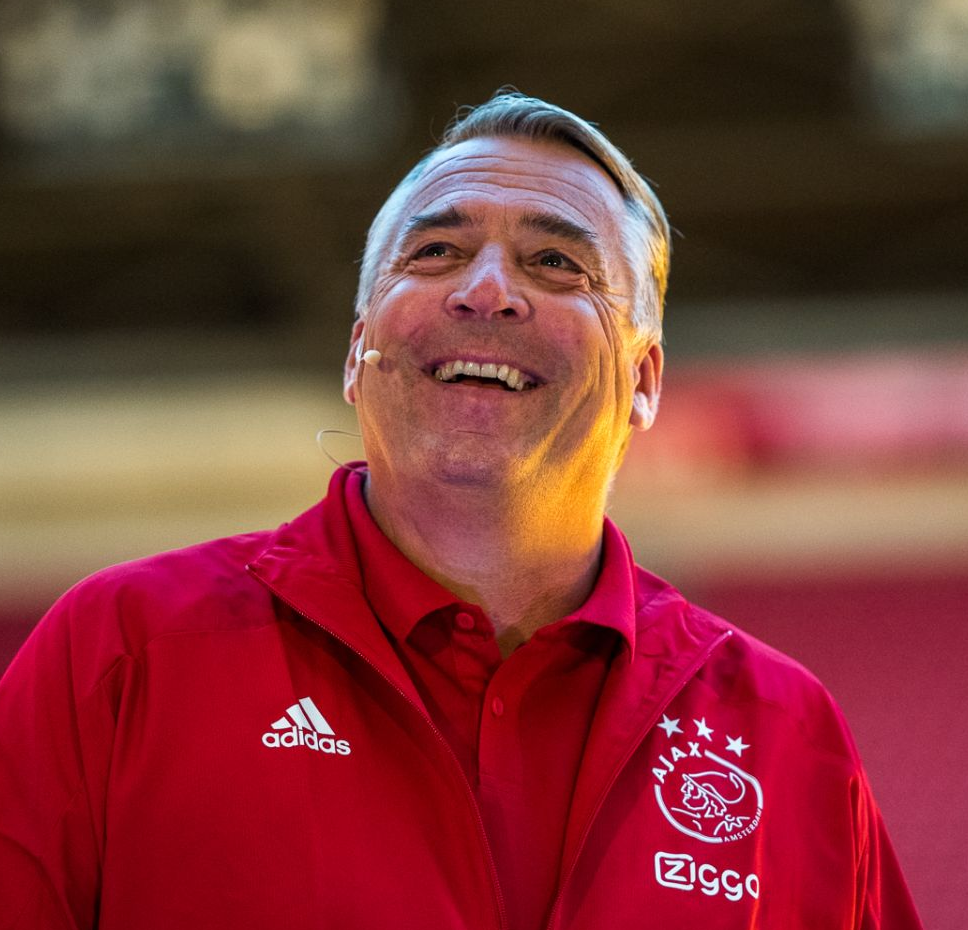 Bart Logchies
Hoofddocent Ajax Coaching Academy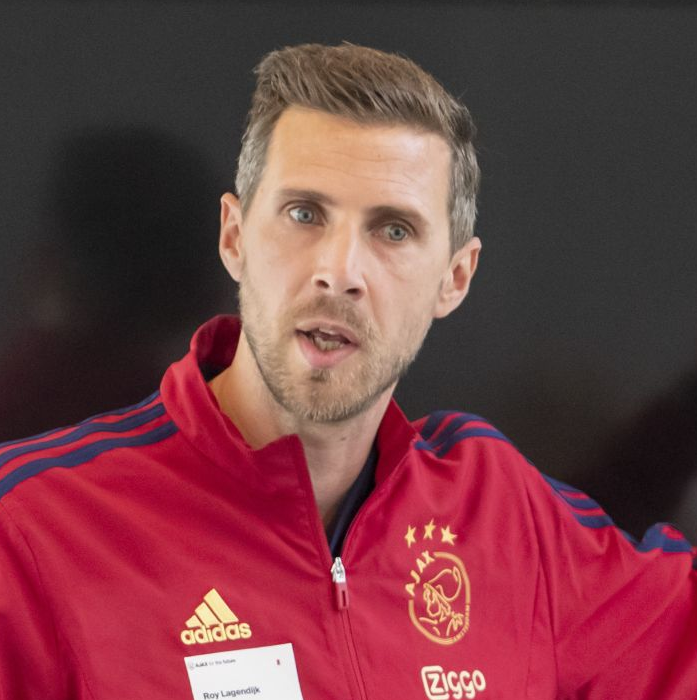 Roy Lagendijk
Expert Ajax Jeugdopleiding
1 Ster Ajax Opleiding - De Jeugdopleiding
Prijs inclusief BTW
€450,- €75,-
*
Introductie
Toegankelijk voor iedereen
Locatie
Online
Opleidingsplanning
Wekelijks nieuwe onderwerpen beschikbaar, verspreid over de eerste seizoenshelft 2023-2024.
Taal
Nederlands
Certificaat
1* Ajax Opleiding - De Jeugdopleiding Certificaat
In het kort
Inzicht in de werkwijze en organisatie van de Ajax-jeugdopleiding
12 online afleveringen en 2 live sessies verspreid over de eerste seizoenshelft
Opleiding gegeven door echte Ajax Experts
Mogelijkheid tot interactie tijdens live sessies
Mogelijkheid om online sessies terug te kijken

Deadline: 22 september 2023, 12:00
Sign up for
Do you want to be the first to know about our new online and offline activities? Then sign up for free and join us!
Get in touch!
Do you want to become a partner club or do you want a tailor-made programme? Then contact us now and share your request.